L-Birds Shop
Bracelet Mach 2 L-BIRDS Edition by Aero-design ©
AD_001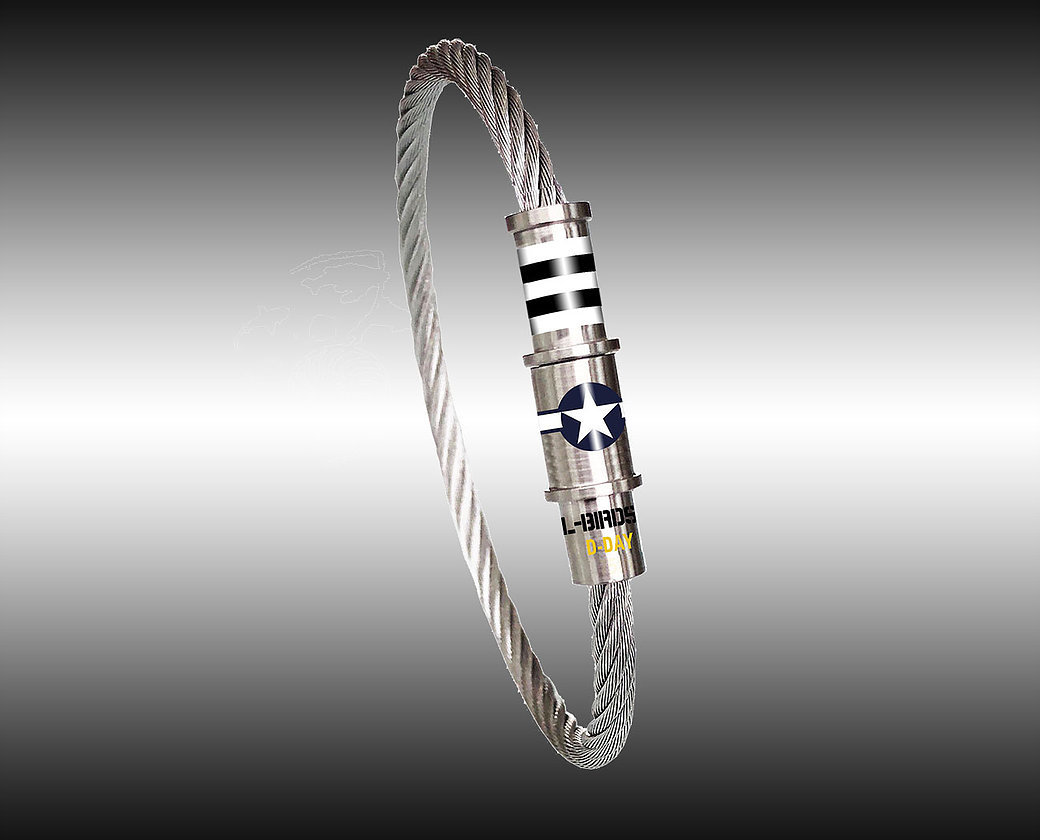 Le concept Aero-Design est unique en Europe. Il allie la magie de l'aviation au design de créations artistique de luxe.
Pour célébrer le 75 e anniversaire du D-Day, Aéro-Design rend hommage aux L-Birds avec ce magnifique bracelet, réalisé et imaginé à partir de contacts, connecteurs aéronautiques et câbles de gouvernes de vol.
75 bracelets sont disponibles en pre-order, réservez les votre dès maintenant!

Taille: Mesurez votre poignez et sélectionnez la taille 1 cm au-dessus de cette mesure.

The Aero-Design concept is unique in Europe. It combines the magic around the aviation with the artistic design of elegant luxury creations.
To celebrate the D-Day 75th anniversary, Aéro-Design is paying tribute to the L-Birds with this stunning bracelet, created with aeronautical electrical connectors and flight controls cables.
75 bracelets are available in pre-order, book yours now!

Size: Measure your wrist and select the size that is 1 cm over the value you have measured.